MONOTECH  IT Services

+61 4040 39 701                       

+61 (02) 96377532 


info@monotech.com.au     

 www.monotech.com.au
Remote services for cities all around Australia.
Working Hours:
Monday – Friday:  10:00am – 06:00pm              Saturdays: 10:00am – 02:00pm              Sundays: CLOSED
---
 Our Vision:
Be honest in word and deed.

Respect customer values.

Be responsible.

Best quality and a competitive price.

Always keep moving forward to find the best solution.

Great isn't just enough.
---
Meet the members:
---

Ray  Yazdy
Founder and Managing Director 
Ray is passionate about technology. He was in charge of developing various software projects at different levels. He holds a  B.A  in business management and a Master in Information Technology.
Some of his certificates in IT are such as  Open registration in cabling (Cat 5/6 and Fiber Optic) , TITAB license card and Microsoft certificate.
---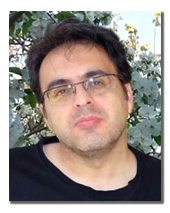 Amir Savadi
Web Developer
Amir is passionate about 3D, web applications and CG. He has designed various 3D models by 3D-Max, Maya, Solid Works and Auto-cad. He also has developed different websites.
---
Hooman

Hooman is a Big Data Scientist, Machine Learning Expert, Developer, and Researcher.